For 10 years, Chengyu enjoys glorious flowers and solid fruits and held its 10th anniversary celebration.
Time: 2020-11-13 View: 728 Burst:
Guests sign in at the signature wall.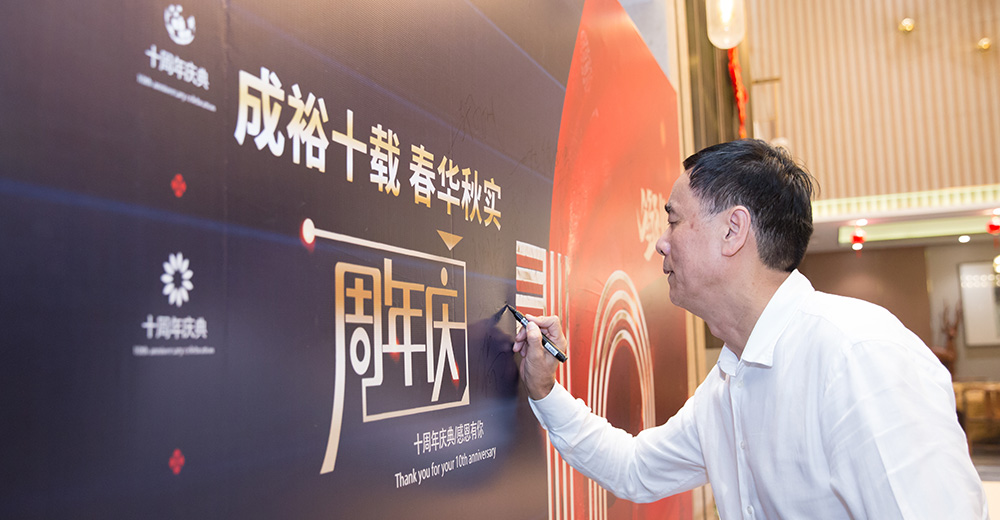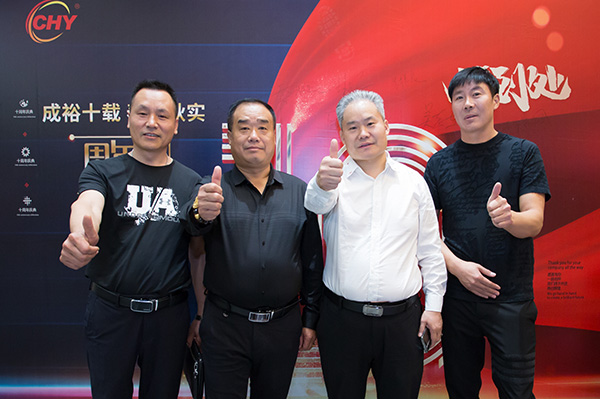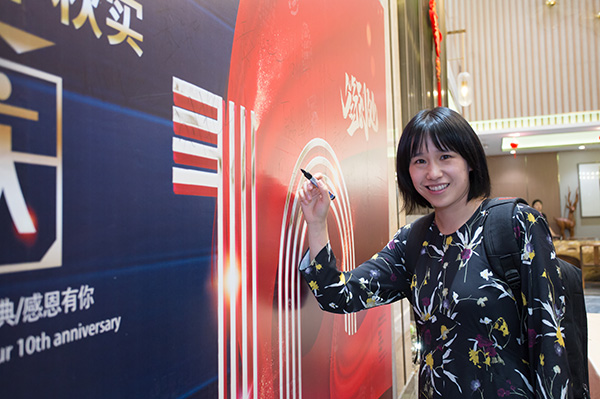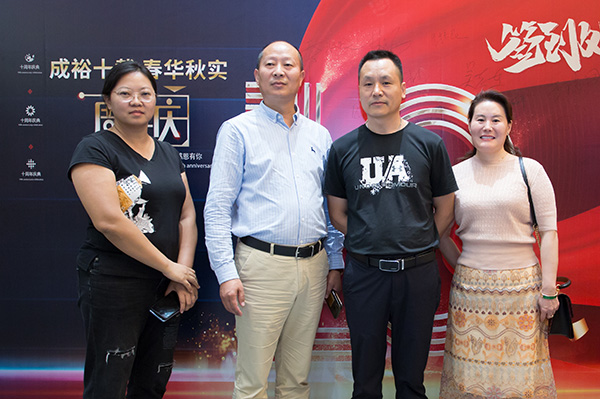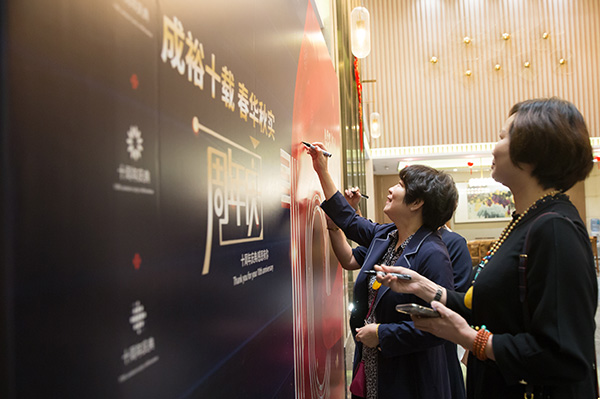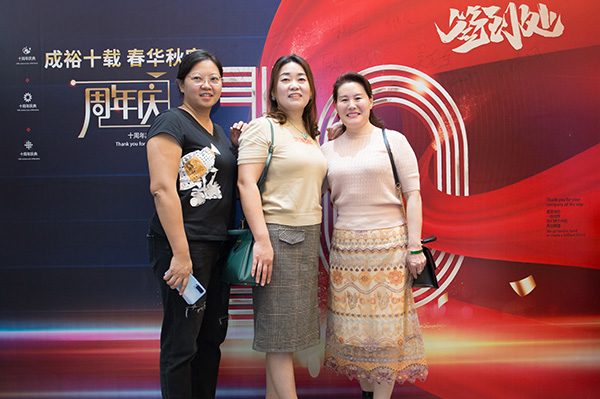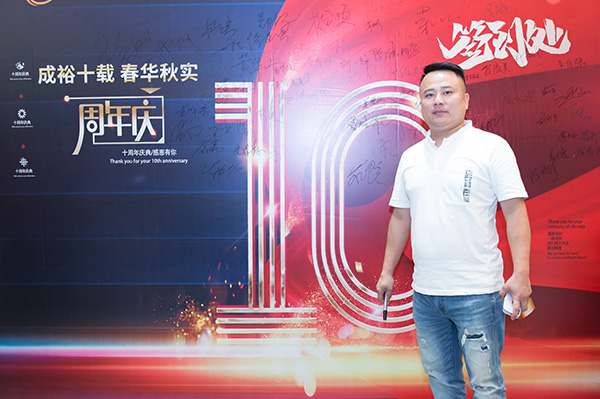 On October 28, 2020, we celebrated the 10th anniversary of Quanzhou Chengyu Machinery & Equipment Co., Ltd.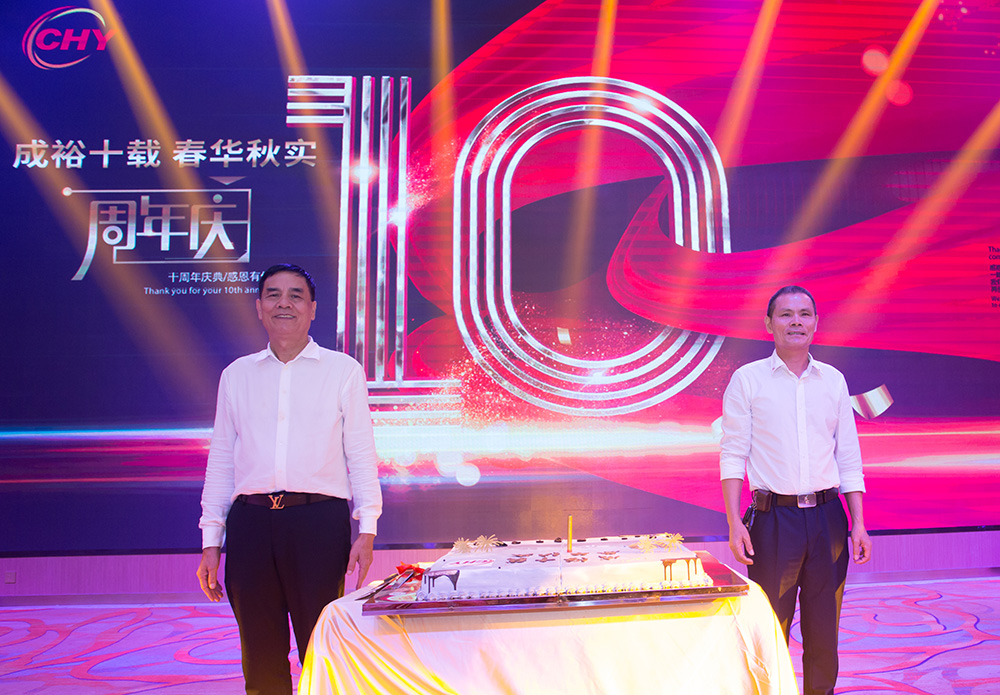 Chengyu Machinery's director delivered a speech for the banquet, announcing the opening of the 10th anniversary banquet.
Ten years hard journey, ten years struggle, ten years vicissitudes and ten years perseverance made the glory of Chengyu Machinery today. Ten years honest management and ten years steady improvement established ten brands including CHY, JPW, LWe and others. In the ten years, Chengyu Machinery developed from small to large and from weak to strong with the market from China to abroad. Our employees have witnessed the hardship and success of Chengyu Machinery. Sanming Andekai Heavy Industry Technology Co., Ltd. was founded in June, 2020, with a total investment of about RMB 200 million Yuan in the project of "Fujian High-Tech Enterprise". Looking back on the development achievements in the past ten years, Chengyu Machinery complies with the development of times, actively embraces new changes, and keeps growing in strength. Looking forward to 2020, we will compete for the market with the spirit of Southern Fujian people who dare to venture more and fight more, and create greater benefits for dealers and partners, and make greater contributions to the society!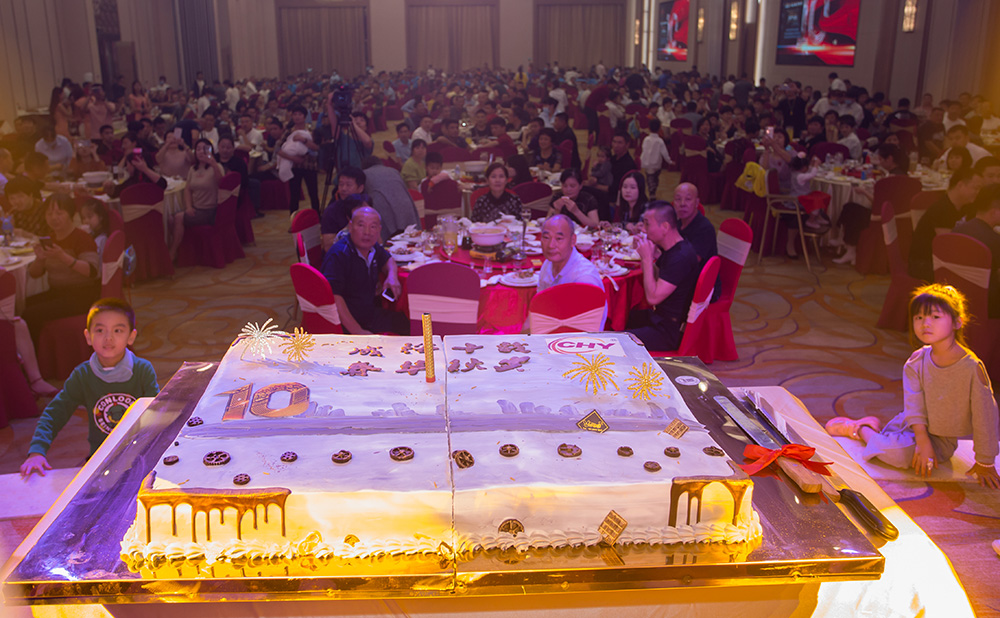 Banquet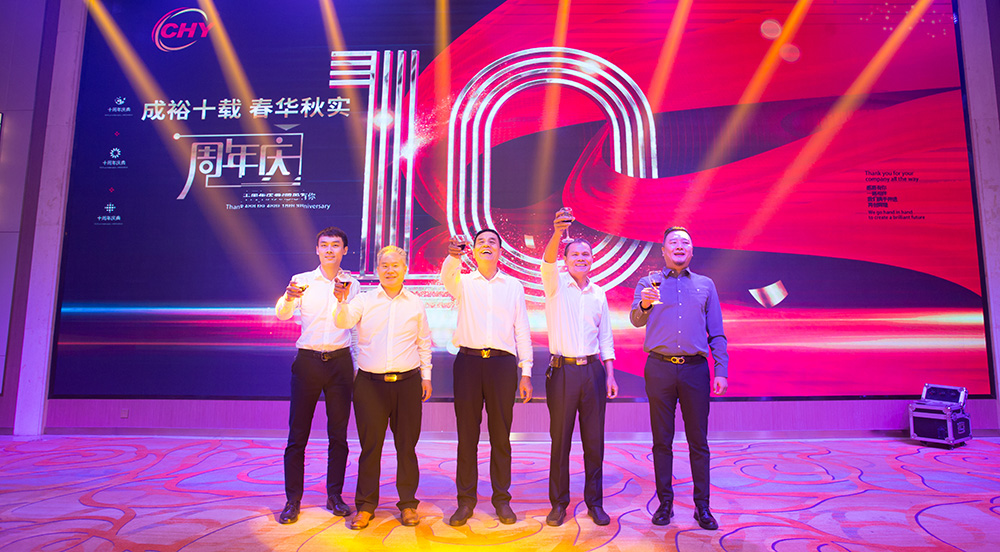 Company leaders toast the guests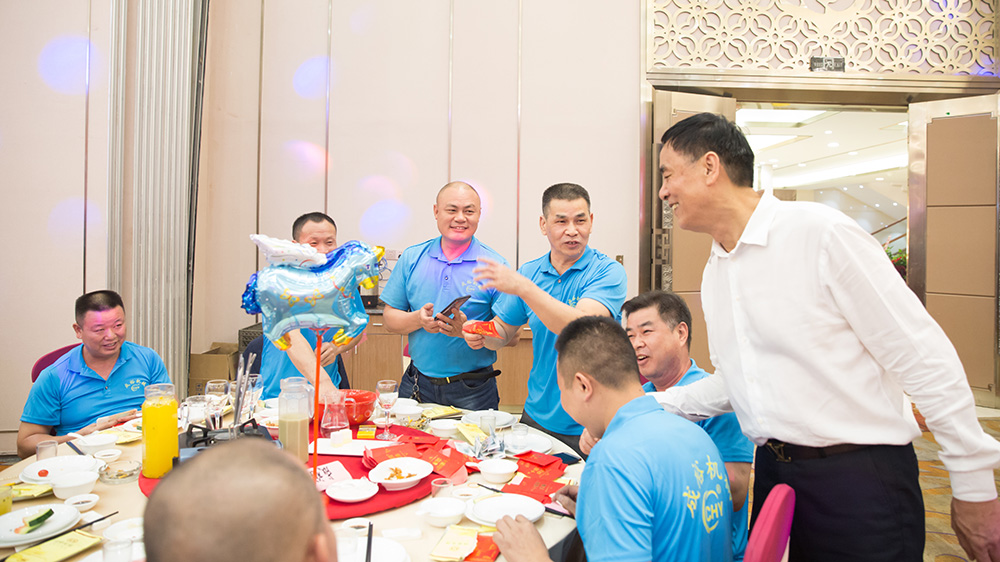 Banquet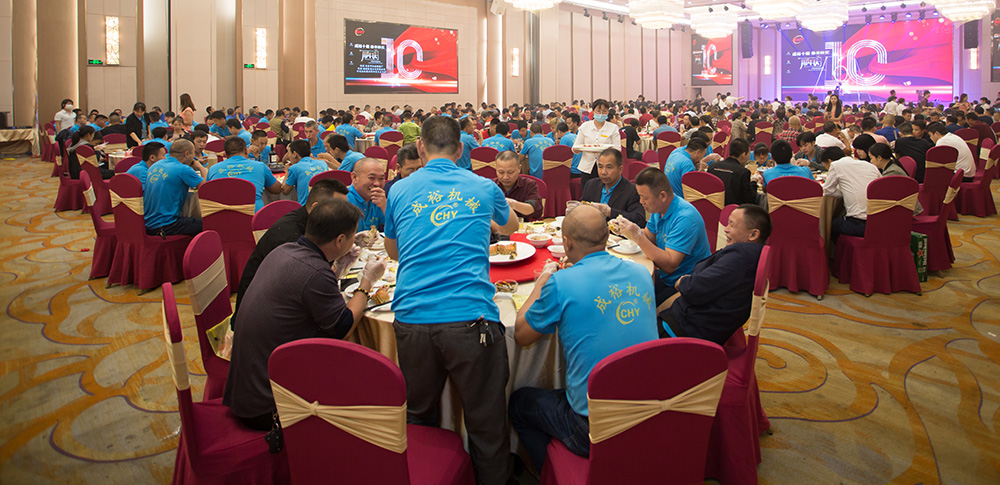 Banquet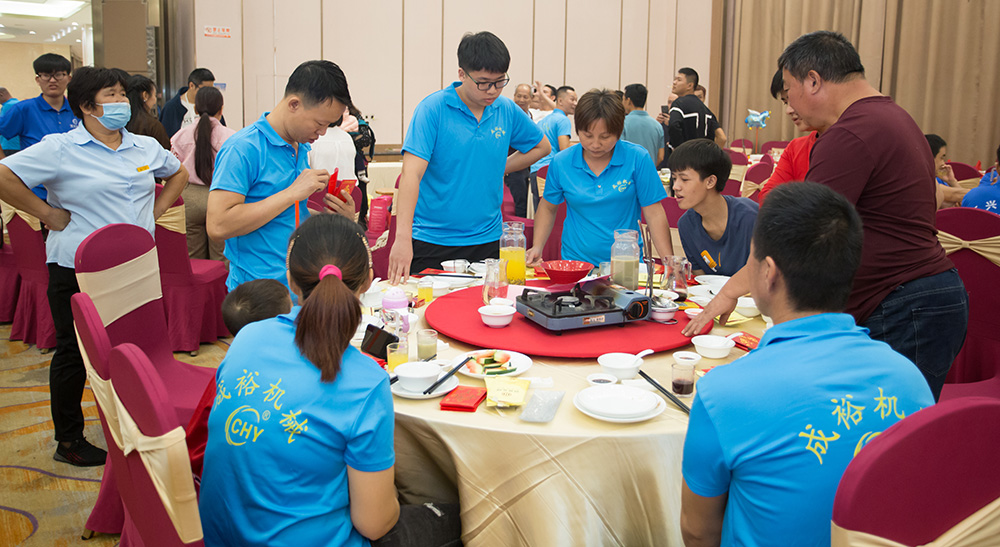 Banquet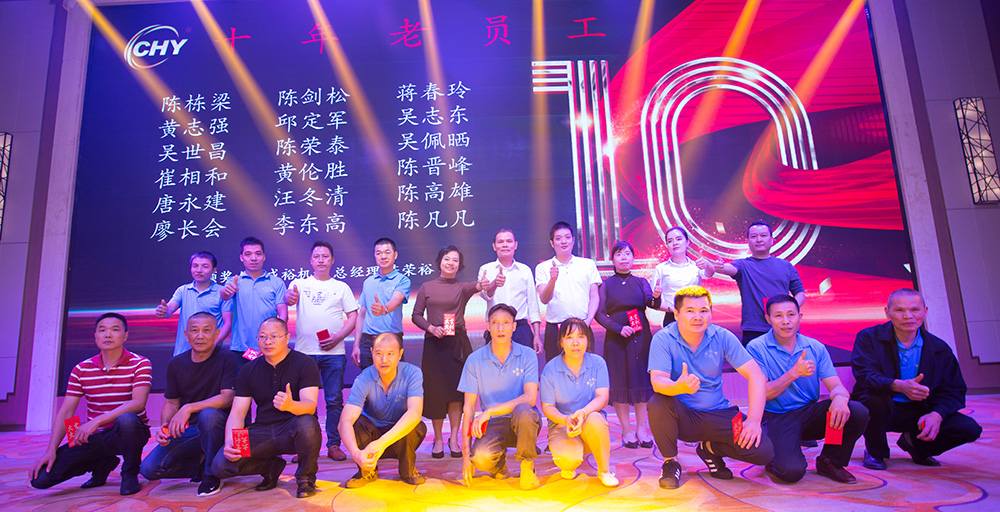 General Manager Chen Rongyu presents awards to the 10-year veteran staff
Dealers and partners were invited to Chengyu Machinery headquarters from all over the country at the scene of the 10th anniversary, and spent Chengyu's 10th birthday together with Chengyu employees. With the mooncake gambling with the characteristic of Southern Fujian, we witnessed 10 years growth of Chengyu and planed the 2020 enterprise development strategy.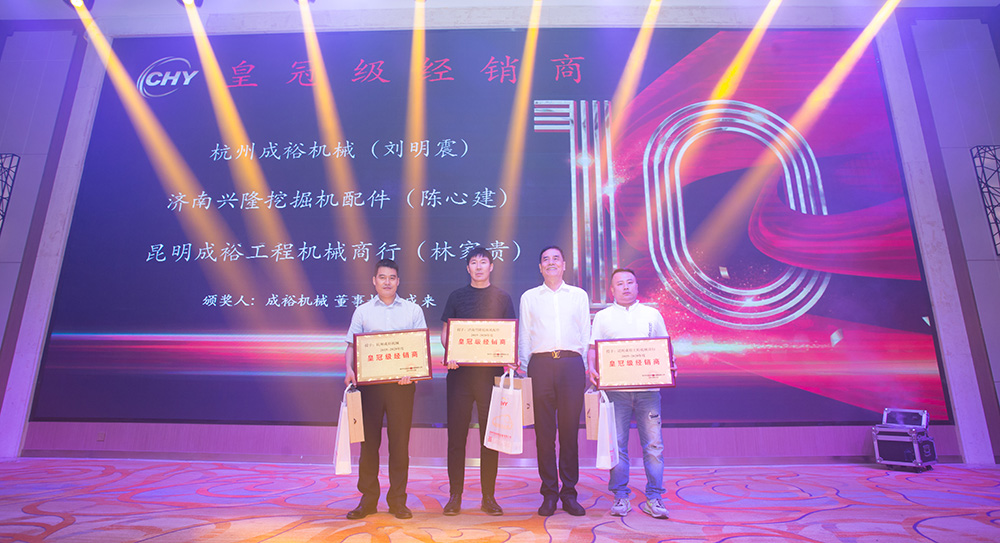 Crown franchisers
Gold-medal franchisers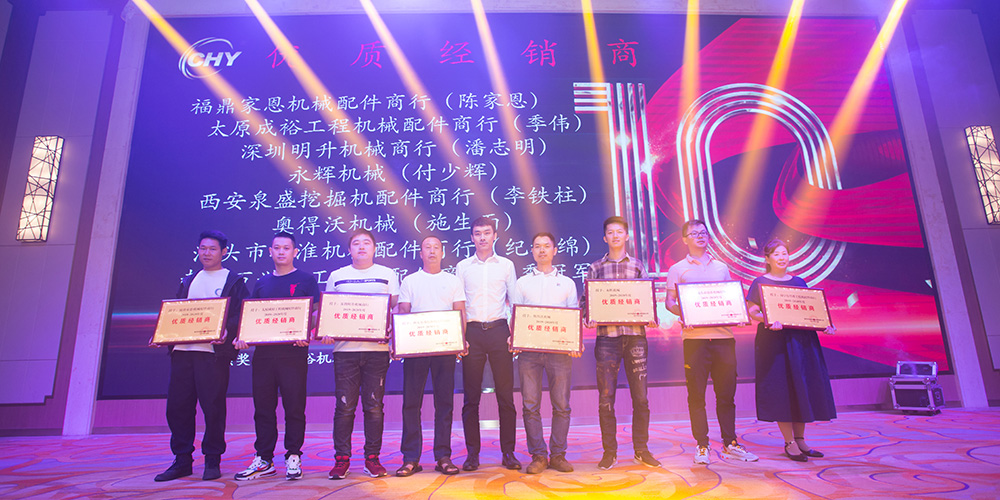 Quality franchisers